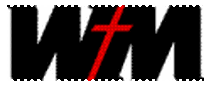 For many years, laymen and church leaders felt the need to offer opportunities for men to grow closer toward the Kingdom of Christ. Many realized that men together could accomplish things of eternal value that individuals could only dream of. Thus, in 1968, the Wesleyan Church authorized an organization to be known as the Wesleyan Men.

Today, Wesleyan Men is a great evangelism and church growth ministry that multiplies a thousand times our individual efforts. The involvement of Wesleyan Men for Christ is felt in our homes, churches, communities, and mission fields around the world.

Membership in the Wesleyan Men is open to all men of good character, regardless of their membership in the Wesleyan Church. ALL men are welcome as part of the team.




---
Greensboro Urban Ministries

The Wesleyan men are proud to be a part of the Urban Ministry Team.
We serve those in need at the Urban Ministry every other month by serving a meal to those less fortunate.
---

















This web site may contain links to, or be accessed through, links on World Wide
Web sites of other institutions,individuals, or groups. Liberty Wesleyan Church is not responsible
for the content, availability, operation, or performance of any other site to which this web
site may be linked or from which this web site may be accessed.


Liberty Wesleyan Church
15303 U.S. Hwy 158 East
Summerfield, NC 27358
Phone - 336-643-6968